Back to top
L'Eco-responsabilité, un événement précurseur dans le domaine durable
The objective of the EcoTrail® is to raise awareness among runners on the importance of eco-responsibility, which has remained at the core of the project since it first started in 2008. Major development lines are implemented on each event through practical actions.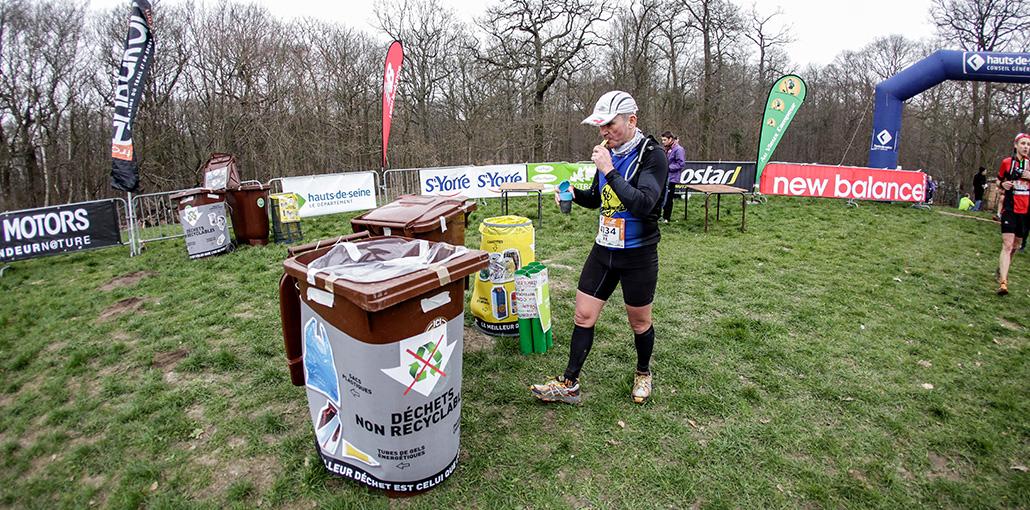 Inciting participants to use sustainable transports, by providing transport tickets, group transport services etc. 
Highlighting the natural and cultural heritage of the region, by encouraging the rehabilitation of cultural sites, designing courses in emblematic and historical places etc. 
Reducing the environmental impact, by reducing and sorting waste, deploying eco-actors to clean the courses, using sustainable products etc. 
Providing healthy food to runners, by using mainly local products, eliminating unnecessary packaging etc. 
Passing on the message, by using specific signs on the courses, implementing means to raise awareness on the importance of sustainable development, providing individual waste disposal pockets, signing an ethical charter etc.