Back to top
AlUla
Experience the sights, sounds and secrets of one of the world's greatest undiscovered wonders. AlUla will start welcoming visitors in late 2019, and you're invited to be amongst the first to see, touch and explore all that this magical place has to offer. Here's a sneak peek at what you can expect…
Embark on Outdoor Adventures IN A BEAUTIFUL WILDERNESS
Welcome to a land of epic landscapes and endless play AlUla's dramatic landscape gives a whole new meaning to "the great outdoors." You can hike, ride, climb and play here, but you'll do it surrounded by some of the most striking scenes and historic sites in the world. Trek past monumental rock formations, through secret canyons and deep into desert valleys. Set up camp in a whisper-quiet desert and sleep under the stars.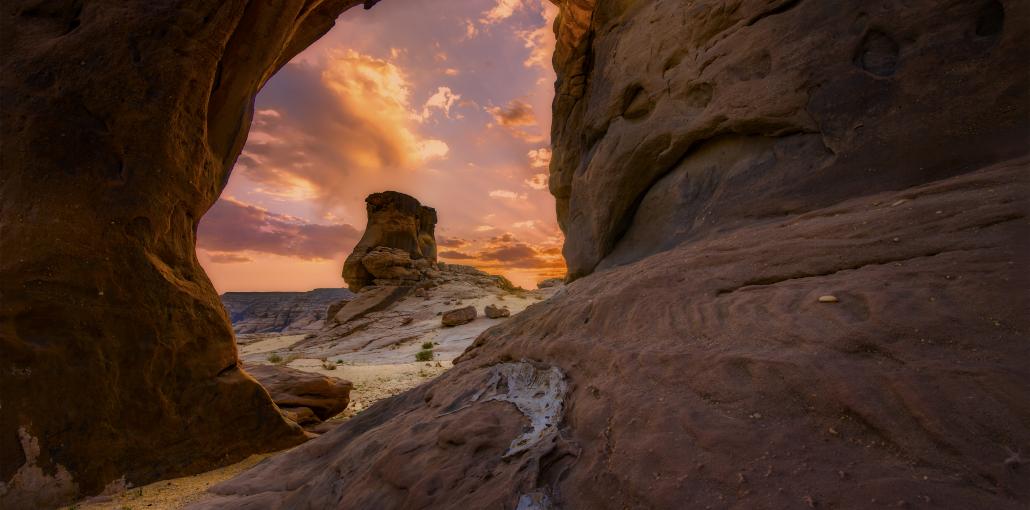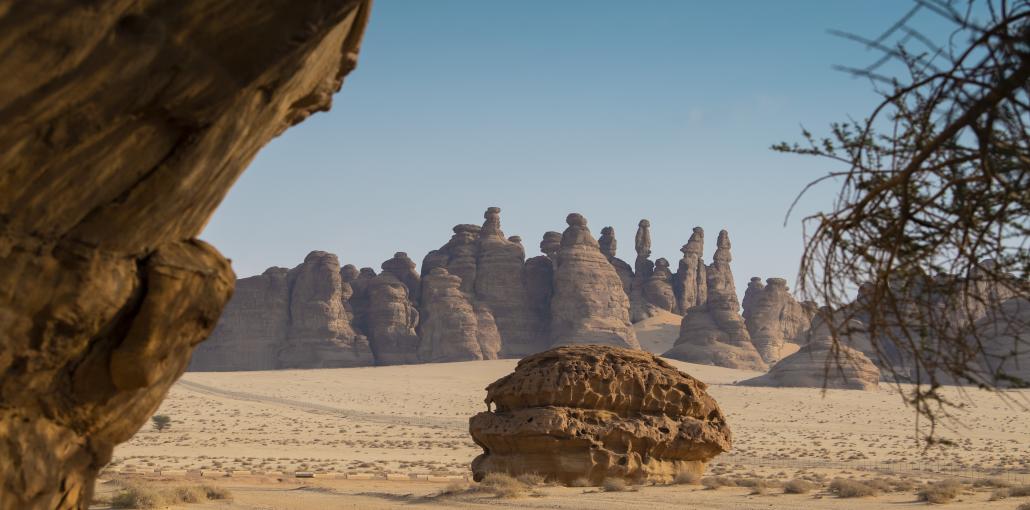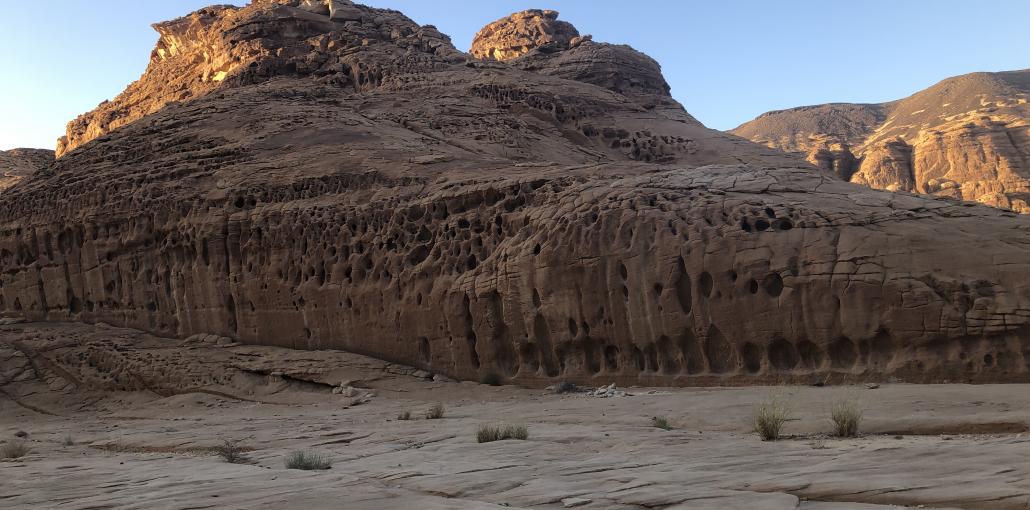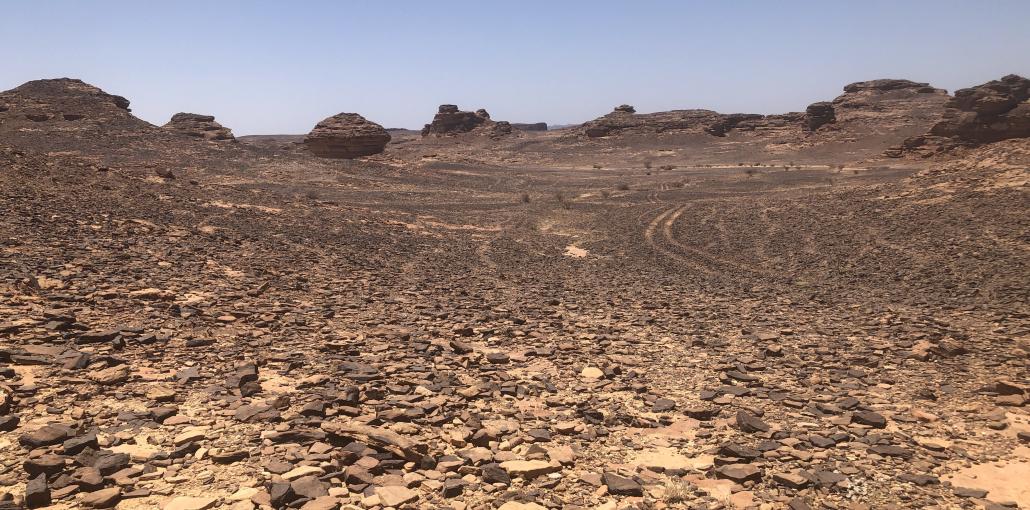 Saudi Arabia's tourist attractions
Saudi Arabia is engaged in a wide-ranging development process for its tourism sector, including a series of giga-projects, new and improved infrastructure and the restoration and preservation of the Kingdom's main historical sites.
These development plans are being supported by the Public Investment Fund (PIF), the Kingdom's sovereign wealth fund, which has created a new entertainment fund worth over USD 2,5 billion.
Saudi Arabia boasts five UNESCO World Heritage Sites. The following is taken from the UNESCO website where further information is available.
 
•    Mada'in Saleh
 
The archaeological site of Mada'in Saleh is the first World Heritage Site to be inscribed by UNESCO in Saudi Arabia in 2008. Located in Al-Ula, in the northwest of the country, and formerly known as Hegra, it is the largest conserved site of the civilization of the Nabataeans south of Petra in Jordan. It features well-preserved monumental tombs with decorated facades dating from the 1st century BC to the 1st century AD. The site also features some 50 inscriptions of the pre-Nabataean period and cave drawings. With its 111 monumental tombs, 94 of which are decorated, and water wells, the site is an outstanding example of the Nabataeans' architectural accomplishment and hydraulic expertise.
Further information here
•    At-Turaif District in Ad-Diriyah
 
Listed in 2010, the World Heritage Site of At-Turaif was the first capital of the Saudi Dynasty and is located northwest of Riyadh. Founded in the 15th century, it bears witness to the Najdi architectural style, which is specific to the center of the Arabian peninsula. In the 18th and early 19th century, its political and religious role increased, and the citadel at At-Turaif became the center of the temporal power of the House of Saud and the spread of the Salafi reform inside the Muslim religion. The site includes the remains of many palaces and an urban ensemble built on the edge of the Ad-Diriyah oasis.
Further information here
 
•    Historic Jeddah, the Gate to Mecca
 
Historic Jeddah is a World Heritage Site situated on the eastern shore of the Red Sea, listed by UNESCO in 2014. From the 7th century AD the city was established as a major port for Indian Ocean trade routes, channeling goods to Mecca. It was also the gateway for Muslim pilgrims to Mecca who arrived by sea. These twin roles saw the city develop into a thriving multicultural center, characterized by a distinctive architectural tradition. The area includes tower houses built in the late 19th century by the city's mercantile elites, and combining Red Sea coastal coral building traditions with influences and crafts from along the trade routes.
Further information here
 
•    Rock Art in the Ha'il Region
 
This World Heritage Site, listed in 2015, includes two components located in a desert landscape: Jabel Umm Sinman at Jubbah and the Jabal Al-Manjor and Raat at Shuwaymis. A lake once situated at the foot of the Umm Sinman hill range that has now disappeared used to be a source of fresh water for people and animals in the southern part of the Great Narfoud Desert. The ancestors of today's Arab populations have left traces of their passages in numerous petroglyphs and inscriptions on the rock face. Jabal Al-Manjor and Raat form the rocky escarpment of a wadi now covered in sand. They show numerous representations of human and animal figures covering 10,000 years of history.
Further information here
 
•    Al-Ahsa Oasis
 
Situated in the east of the Arabian Peninsula, the Al-Ahsa Oasis is a World Heritage Site listed in 2018 which comprises gardens, canals, springs, wells and a drainage lake, as well as historical buildings, urban fabric and archaeological sites. They represent traces of continued human settlement in the Gulf region from the Neolithic to the present, as can be seen from remaining historic fortresses, mosques, wells, canals and other water management systems. Al-Ahsa is a unique geocultural landscape and an exceptional example of human interaction with the environment – and, with its 2.5 million date palms, the largest oasis in the world.       
Further information here